To change the appearance of the page, edit the styles of the corresponding elements (in most cases by using the "Main Frame" Style Zone).

To change the menu's links: edit, copy-paste, or delete the Link Elements within.

To hide an element without deleting it, use its property

Visible

.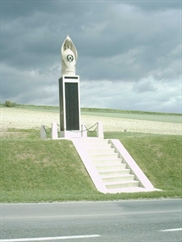 Cantigny is a small village in the Somme, Picardy. On the 28th of May, 1918 , General Pershing, Commanding General of the American Expeditionnary Force decided to send at the request of the Allies an American division to retake the village and reduce a small salient made by the German army few months ago. The 1st Division, the most experienced at the time was selected for the attack. It was a total victory, the first victory for an American division. More than a thousand of US soldiers were wounded and 199 were killed in action.

The American success at Cantigny assured the French and British that American divisions could be unstrested in the line against the German spring offensive to take Paris. The victory at Cantigny was followed by attacks at Chateau Thierry and Belleau Wood in the first half of July.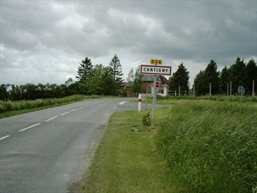 Today the village contains several monuments in memory of this first American victory including one US Federal monument maintened by the American Battle Monuments Commission and also remains of the battle.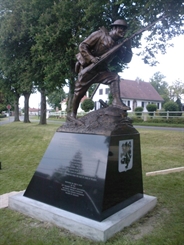 To "activate" displaying of an arrow, use its property "Visible"

We propose a half day's visit. For more of information and prices, contact us.